Discover more from ukraine@war
Ultra-competitive Ukraine-style Politics
13 Bogus Investigations
Ze!Team harasses Ukraine's fifth president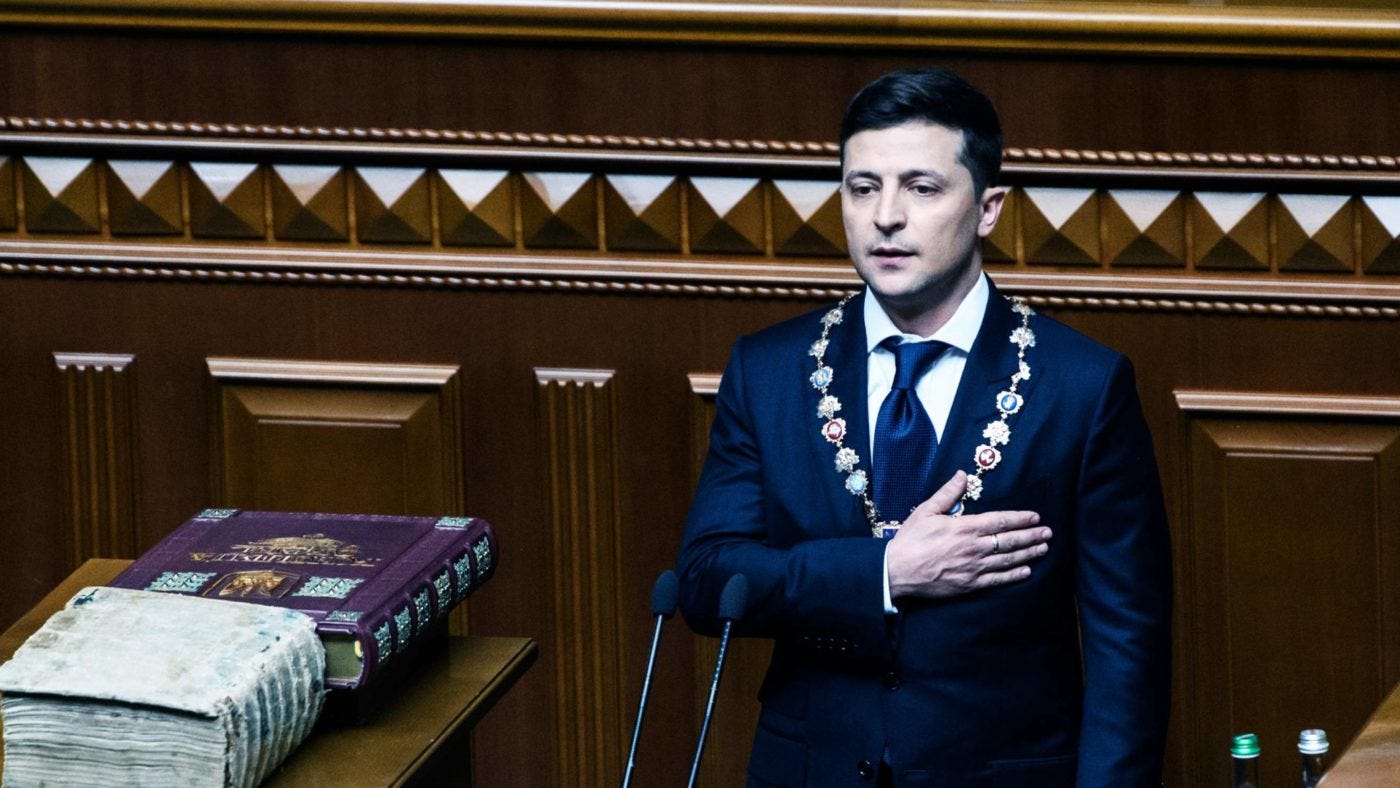 I no longer write columns, but if I did, they would focus on the harassment of Ukraine's fifth President Petro Poroshenko (2015-2019).
Investigators from the State Bureau of Investigations suspect him of "illegally" ordering Ukraine's Naval Forces ships to travel to the Sea of Azov via the Kerch Strait in November 2018. Poroshenko also allegedly evaded paying taxes and subsequently legalized funds for the purchase of the Direct TV channel. He is suspected of illegally appointing of two members of Ukraine's High Court of Justice and illegally interfering in the work of the Kyiv Court of Appeal, as well as in the affairs of the Kyiv Regional Administrative Court involving the nationalization of PrivatBank. In addition, he has been accused of improperly appointing judges and Volodymyr Groysman as prime minister (due to the lack of a majority coalition in parliament). Poroshenko could face additional charges for interfering in the transfer of land plot ownership, failing to secure classified information and for possible tax evasion in the sale of the PrJSC Kuznya on Rybalsky Plant (previously PJSC Leninska Kuznya - a shipbuilding plant sold to Sergey Tigipko). Probably the most ridiculous charge is that he broke the law in 2018 by taking his family on vacation to the Maldives.
Article 62 of Ukraine's Constitution reads: A person is presumed innocent of committing a crime and shall not be subjected to criminal punishment until his or her guilt is proved through legal procedure and established by a court verdict of guilty. No one is obliged to prove his or her innocence of committing a crime. An accusation shall not be based on illegally obtained evidence as well as on assumptions. All doubts in regard to the proof of guilt of a person are interpreted in his or her favour. In the event that a court verdict is revoked as unjust, the state compensates the material and moral damages inflicted by the groundless conviction.
In most Western coverage Ukraine's ultra-competitive domestic politics is rarely examined in detail. That's a shame, because, so far, the root-and-branch "reform" of the justice system countenanced under Volodymyr Zelensky has been the aviation equivalent of looking for the black box after a plane crash, culminating with the ugly sacking of Prosecutor General Ruslan Ryaboshapka on March 5 for ostensibly refusing to sign on to Ze!Team's Poroshenko persecution campaign. The country's return to "selective justice" amid coronavirus confusion could be a harbinger not just for Ukrainians, but for Europe as a whole.