Discover more from ukraine@war
Ultra-competitive Ukraine-style Politics
Rat King Coronation
Dressing up in blunderland
Politics really is downstream of culture :-)
Today's packed, nearly mask-free Trump campaign stop in Duvall County, Florida is probably the only stunt than can top last night's rat king Lukashenko cosplay in Minsk.
Lukashenko has the kind of combative swagger that appeals to Trump. That worries Mitt Romney.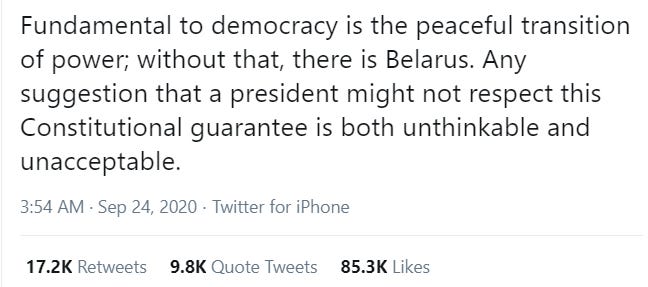 The Belarusian ruler denies he lost the August 9 presidential election and blames the United States for inciting more than a month of popular peaceful nationwide demonstrations against his continued misrule.
Like the majority of Americans, Trump can't find Belarus on a map, but that's besides the point, which is that he and Lukashenko desire the same thing: to stay in power.
---
---
(to be continued)