Discover more from ukraine@war
Ultra-competitive Ukraine-style Politics
Stepanov: From Gynecology to Gas
Kolomoisky flunky replaces Yanukovych-era hack at Health Ministry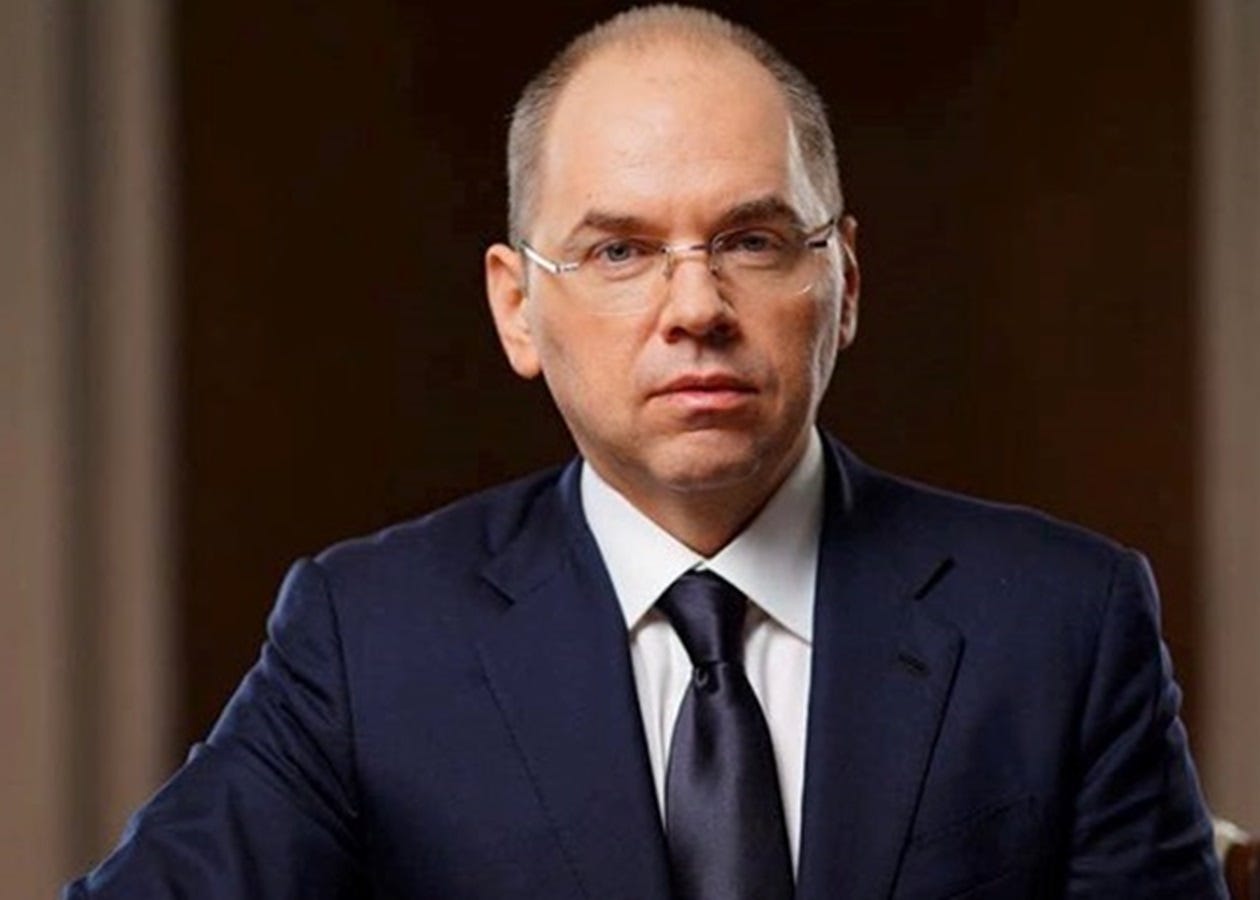 Parliament on March 30, 2020 approved the candidacy of Maxym Stepanov for the post of Health Minister of Ukraine, on the second try.
Initially, only 217 MPs voted in favor of the appointment, nine votes short of the 226 simple majority required. More than a dozen Servant of the People and Opposition Bloc - For Life MPs changed their minds in a second vote held later in the day. No MPs from European Solidarity, Batkivshchyna and Holos supported his candidacy.
The 45-year old Russia native was born in the town of Skovorodino in Amur, but he grew up in Slovyansk, Donetsk.
1998 - Graduated from Donetsk Medical University, specializing in gynecology

1999-2001 - Deputy General Director, "Gas of Ukraine" (Naftogaz Ukrainy)

2003–2004 - First Deputy Chair of Kyiv State Tax Administration  

2004–2008 - Republican Legal Union LLC Chairman

2008-2010 - First Deputy Chairman, Odesa RSA (under Mykola Serdyuk)

2010–2011 - Director, state-owned Liski Ukrainian State Transport Svc Center

2011–2016 - Director, state-owned Ukraina Polygraph Combine 

2016-2019 - Replaces Mikheil Saakashvili as Odesa's RSA chief
Stepanov is buddies with MP Ihor Palytsia, a crony of billionaire Ihor Kolomoisky, who headed Odesa's RSA in 2014.  Palytsia was elected to parliament in 2019. He is currently a member of Kolomoisky's For the Future MP group.
In 2017 Stepanov lobbied the interests of Link-Medital LLC a murky pharmaceutical wholesaler and BeSmart, a dubious online education platform promoted by Ukraine's Education Ministry to help kids get better scores on standardized tests. Rights to the BeSmart belong to Eduget LLC, which is partially owned by Stepanov and his wife. 
Poroshenko dismissed Stepanov as Odesa RSA head on the eve of the presidential election in 2019, a decision criticized by Interior Minister Arsen Avakov. 
Stepanov filed an e-declaration on March 30, 2020, the same day he was appointed Health Minister.  He owns many expensive watches.
(to be continued)