Discover more from ukraine@war
Ultra-competitive Ukraine-style Politics
We're Completely Fucked
True dimensions of epidemic in Ukraine remain a mystery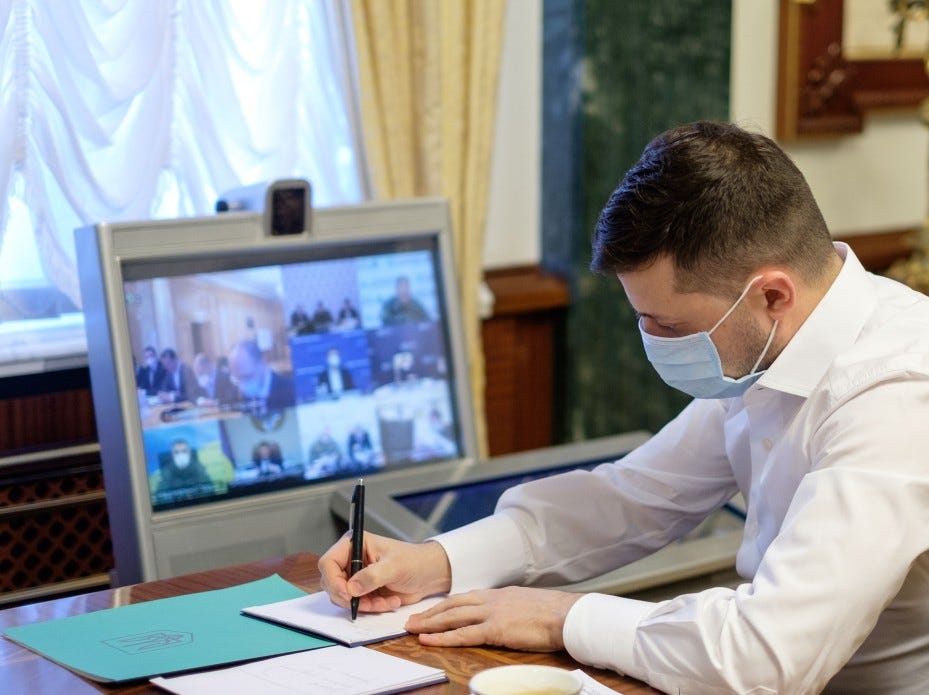 President Volodymyr Zelensky gave lip service to the coronavirus threat two months ago, was slow to move and has delivered mixed messages to the nation. Ukraine's incompetent bureaucracy rapid production of tests for the virus. Stockpiles of crucial medical materials were limited and exported abroad. Regional hospitals were left to fend for themselves when tens of thousands of migrant Ukrainian workers returned from abroad.
On April 6, Ukraine's Deputy Health Minister and Chief Sanitary Doctor Viktor Liashko said the country is in the early stage of the COVID-19 epidemic, noting that spread of the virus here lags two to three weeks behind European countries.
"Today we are considering scenarios that took place in Italy, Spain and France. If look at the number of tests conducted in these countries during the period of the epidemic Ukraine is currently in, we are not conducting that many fewer tests than they were," Liashko said.
Ukraine has sufficient number of tests to determine how many people are infected with the virus, he said.
"We have about 250,000 PCR tests, so testing is not a problem. Ukraine is ready to test and test. Over the weekend, we met at the Health Ministry and devised a strategy to increase testing, in order to test for the virus in all conceivable circumstances," Liashko said.
Ukrainian President Volodymyr Zelensky agrees with Liashko.
On April 6, during a conference call on, Prime Minister Denys Shmyhal said that over the 24 hours the percentage increase of patients with COVID-19 had decreased in Ukraine.
Out of 1,319 recorded cases of COVID-19, only 68 were detected in the last day, which is significantly less than in the previous days, he said.
"The decrease in the number of patients with COVID-19 is a result of the quarantine. Without it, we could have many more patients, as in European countries. Therefore, our measures were timely and correct," Zelensky said.
---
In several key respects, the outbreak's early stages in Ukraine have unfolded very differently than in South Korea, Singapore and Hong Kong. The disconnect from reality has already shaped, even distorted, the batshit response by the country's leaders to the spread of the contagion throughout country. The tendency of Ukrainian officials not to test for the virus and downplay the risk partly reflects Zelensky's initially dismissive messaging about the pandemic. But it may also relate to a deeper ideological suspicion of science in general.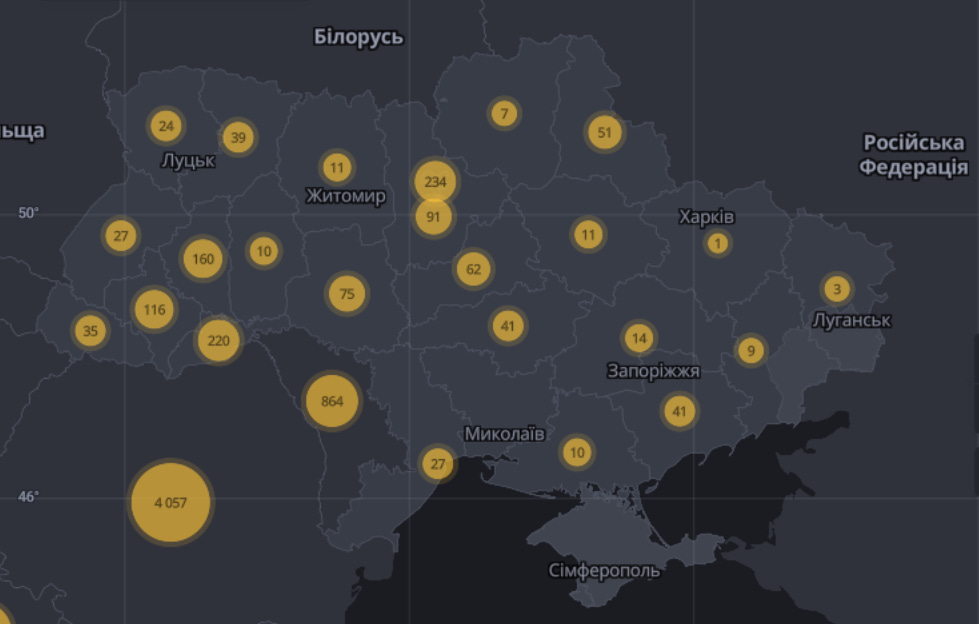 (National Security and Defense Council map of the outbreak 06/04/2020)
Even those regions of Ukraine which have reported a few cases already have sustained, undetected outbreaks. No one knows for sure, because no one is testing.
---
Recall what Liashko said on March 30 about testing.
"Why aren't we conducting massive testing? Because it doesn't make any sense, due to the 'incubation period' of the virus. To do so would not make economic or epidemiological sense," Liashko said then.
Rather than testing the tens of thousands of Ukrainians returning from Europe, these people will be quarantined for observation, he said.
"The government decided yesterday to oblige all returning Ukrainians to undergo observation in places determined by the regional state administrations. The decision obliges all returning Ukrainians who came in contact with the virus to isolate themselves. If self-isolation cannot be ensured at home, these people will be sent for observation," Liashko said.
---
Recall what Zelensky said on January 31 about the pandemic.