With All Due Respect
Goon squad raids Coordinating Council in Minsk
It is truly fascinating how the differences between blueticks and their native counterparts revolve around *which* specific narratives of stories they are weaving rather than what is actually taking place.
Europe's last dictator has ruled Belarus with an iron fist since 1994.
This is a sentence from from an otherwise uninteresting 2,500-word article about exiled Belarusian Svetlana Tikhanovskaya published in Buzzfeed. A Google search for "Lukashenko" + "iron" produces hundreds of thousands of matches for the boilerplate trope.
There have been many cases throughout history where catastrophic failures have occurred when iron was below the ductile to brittle transition temperature.
---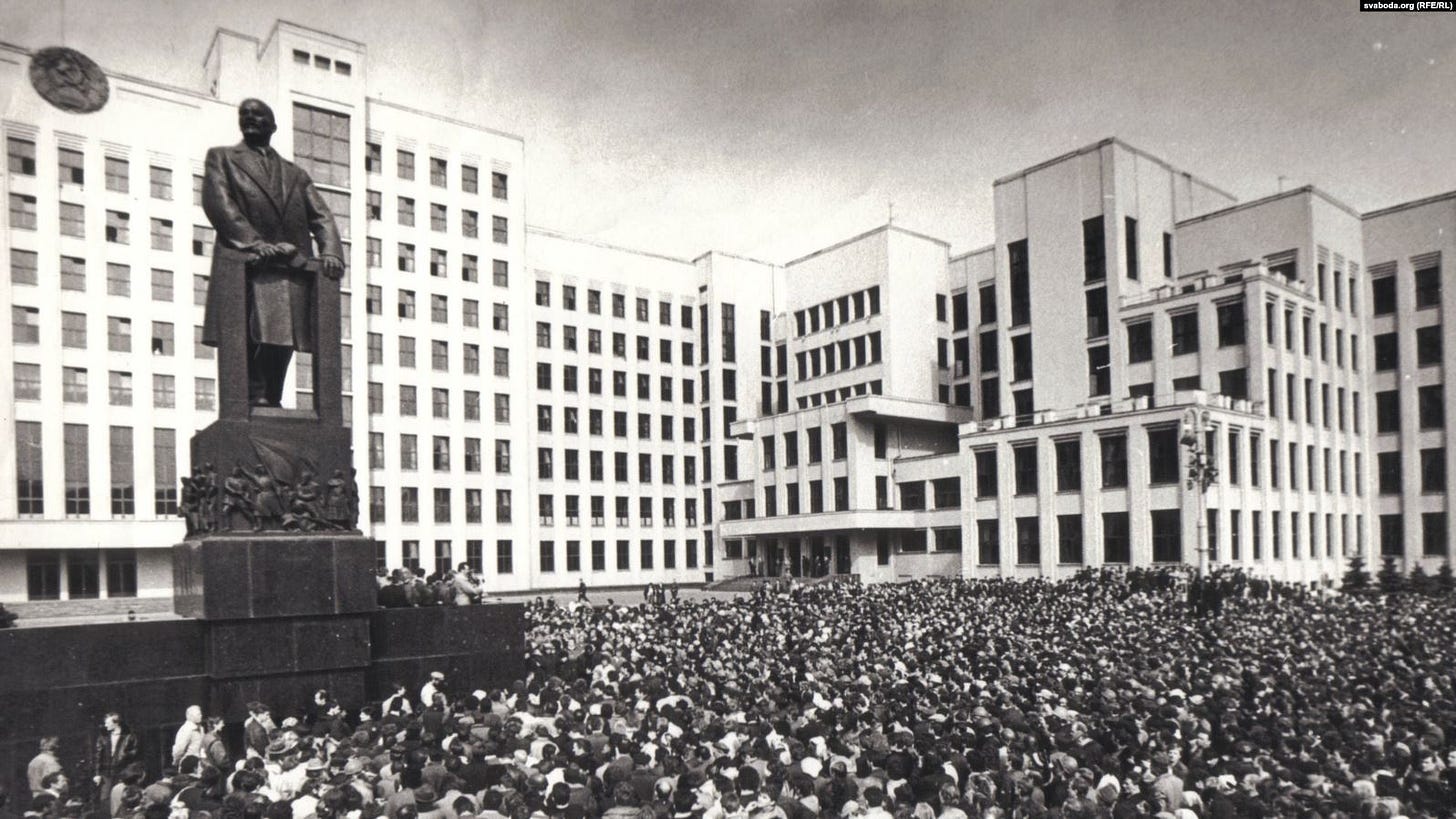 (Lenin Square, Minsk. April 4, 1991)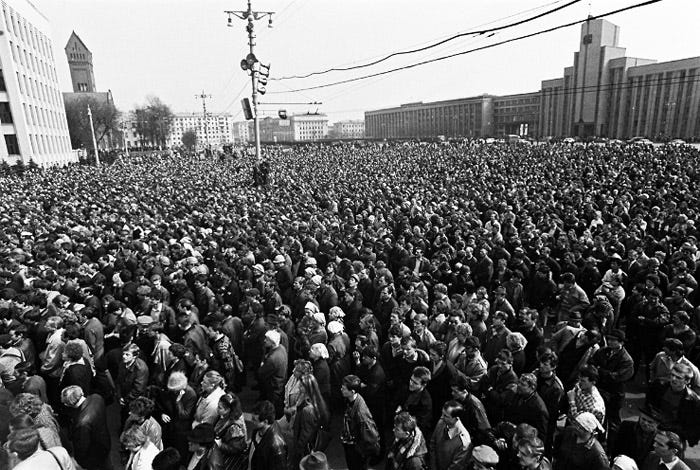 ---
An unrelated example of messy thinking and a failure to communicate:
"Ukraine has carefully studied both shellings and sees them as two distinct cases of provocative intent. We demand that Russia intervene and influence the provocative behavior of illegal armed groups in Donetsk and Luhansk region in order to maintain the ceasefire," the President's Office said.
The last time I checked, Ukraine was fighting Russia-occupation forces in Donetsk and Luhansk regions. Now Ukraine's government says it is fighting *illegal armed groups* there and wants Russia to intervene.