Discover more from ukraine@war
Ultra-competitive Ukraine-style Politics
Day 434
The only reason the dragon is not destroying the enemy yet is his love of war. He has not yet had his fill of battle and has not finished savoring his own feats of bravery.
Act 4 of the trenchant political and philosophical parable in the guise of a fairytale, Dragon, is already being written in Ukraine. I know the actress who will play Lancelot in the updated play, but I am keeping her identity secret.
In other news, The Atlantic has dedicated another issue to Ukraine. Bono did the cover, which I find meh.
Anne and Jeffrey's essay, titled The Counteroffensive, is worth reading. It leaves out the part about Ukraine being incapable of governing itself, but that's okay. We'll discuss that problem after the war.
Oh, and this just in from American diplomats (the same ones who instructed us about handwashing during the Covid pandemic):
Dreamy early morning runs the past couple of days.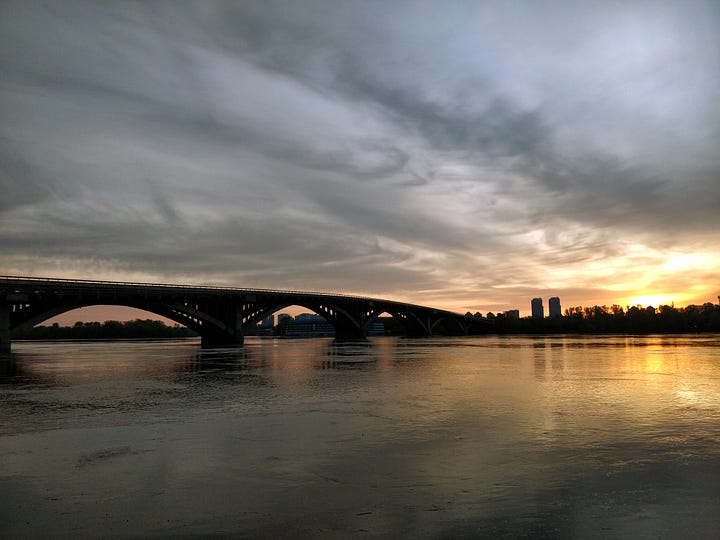 We started fartleks early this year, running 6-5-4-3-2 minutes faster with two minutes jogging recovery, back and forth between three bridges spanning the mighty Dnipro.
This year's speed trials are scheduled for July 171.