Discover more from ukraine@war
Ultra-competitive Ukraine-style Politics
Ukraine's Human Sacrifice Experiment
Zelensky wants to know how many people need to die to shore up the economy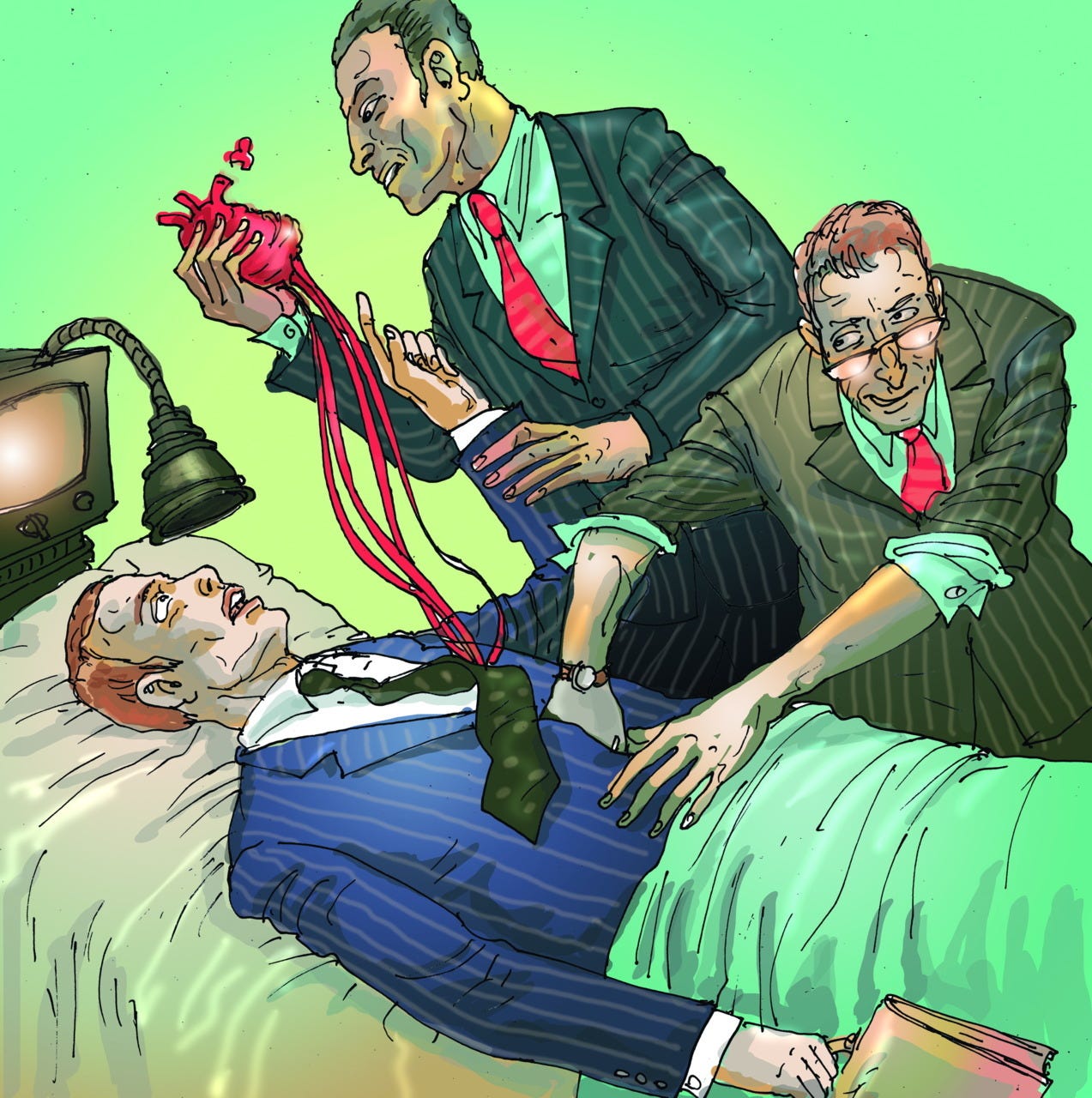 (Illustration by Mykhailo Aleksandrov for Mysl)
It's difficult to establish exactly the moment during President Volodymyr Zelensky's ten months as president when function lost is lustre, when churning out hopeful-sounding memes became secondary to their presentation on Instagram, when the cult of haughty ego took hold.
Perhaps it was on March 4 in the Verkhovna Rada after members of parliament approved Illia Yemets, a Yanukovych-era hack, as country's new Health Minister.
Zelensky clapped.
The result isn't unlike a horrible accident, except it's been caused by an unemployed actor desperate for attention and applause. You want to laugh and be entertained, but you also want to avoid becoming a COVID-19 victim.

Today, as the number of confirmed cases is increasing amid attempts by Ze!Team to re-open the country for business, we can't pay too much attention to the horribleness of the grisly deaths Ukraine's president has already failed to prevent.
Recall what Zelensky said on January 31 about the pandemic.

Try to remember what Zelensky did to prepare for disaster in February and March.
---

---
Orysia Lutsevych, a research fellow at Chatham House, recently observed that Ukraine today is "fighting three battles at the same time — war with Russia, the struggle against its own ineffective system, and now COVID-19."
"Ukrainian government and public health officials lack information to take informed decisions. There is no accurate electronic database of registered deaths and reporting is lagging behind events. Information on testing availability in the regions is missing," she said.
Lutsevych in the op-ed argued for COVID-19 "survival mobilization," urging government to to create a central headquarters and national strategy that draws information from local communities and manages a 'team of teams' in a decentralized fashion.
That hasn't happened. And now it's too late.