Discover more from ukraine@war
Ultra-competitive Ukraine-style Politics
Ukraine: COVID-19 Disaster
Manipulating the environment to test hypotheses is a bad idea when it could kill you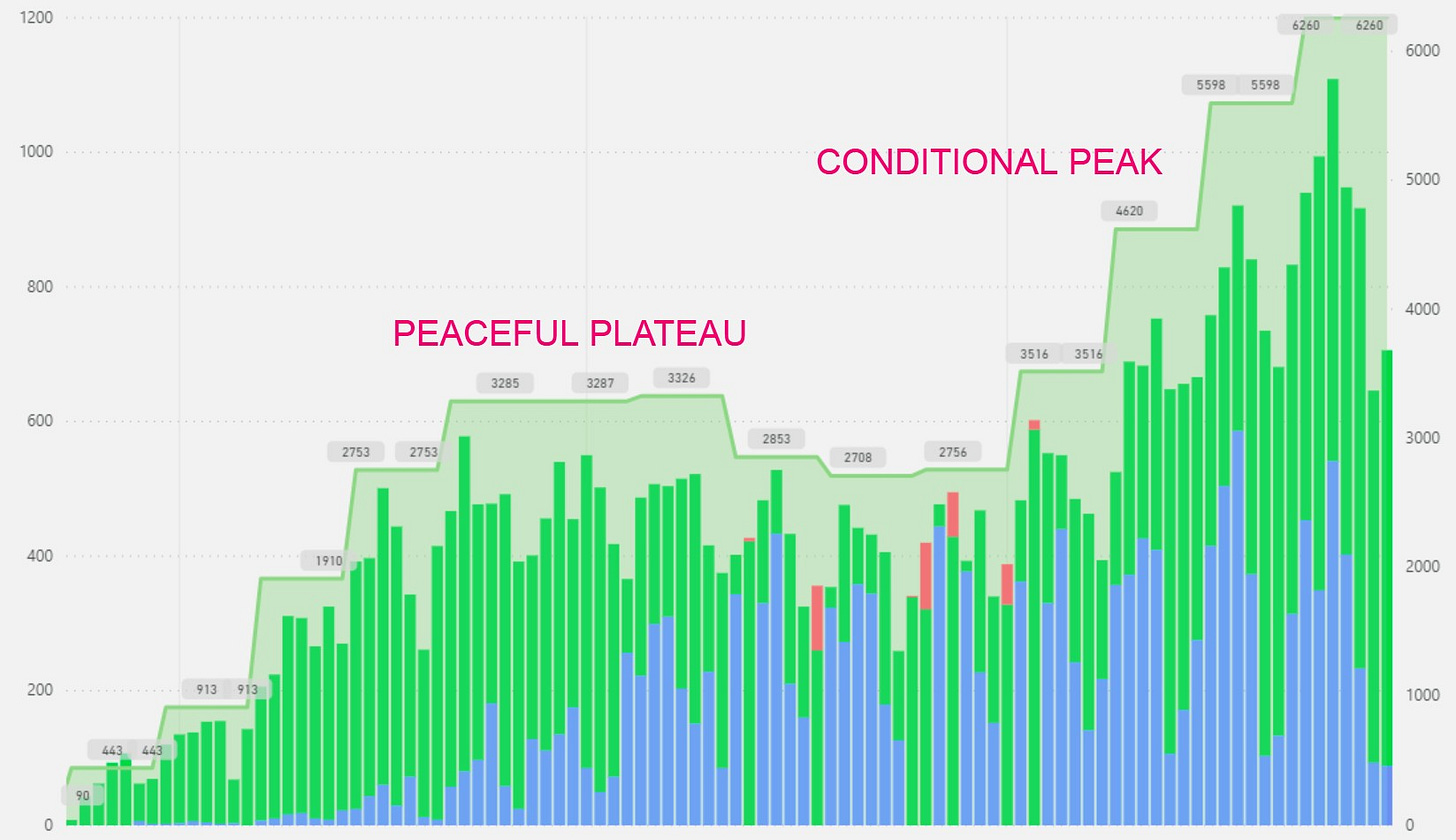 (Health Ministry's COVID-19 info page)
It's day whatever of Ukraine's COVID-19 disaster and the weekly number of patients admitted to the nation's hospitals with pneumonia has almost doubled, compared to last month. Officials say we are quickly moving toward overwhelming our healthcare system and seeing even more devastating illness and death.
"From May 18 to 24, the number of hospitalized was 749 people per week, and last week, from June 22 to 28, some 1,410 hospitalized. Let me remind you that patients are hospitalized exclusively in a moderate or serious condition. We also have a sharp increase in the number of patients diagnosed with pneumonia: if we had 2,572 pneumonia patients from May 18 to 24, then last week this figure is 4,705. This once again confirms that COVID-19 is spreading quite quickly in our country. The number of people being hospitalized, who have already been hospitalized, patients diagnosed with pneumonia, etc … is constantly increasing, and this is a direct threat to both the health and life of people," Ukraine's Health Minister Maksym Stepanov said on Monday.
Serious scientists, doctors, epidemiologists and mathematical modeling experts said this would happen in mid-May when quarantine measures were eased… and mostly ignored. Political hacks and top government officials, meanwhile, urged us to believe in magical thinking, which explains why we're soooooo fucked until at least November.
President Volodymyr Zelensky has not been helpful. During a recent trip to Zhytomyr, he was spotted unmasked socializing with his closest associates. He then said he wanted to be infected with the virus to prove it's not so scary - a macho stunt worthy of his disruptor idol Jair Bolsonaro, President of Brasil.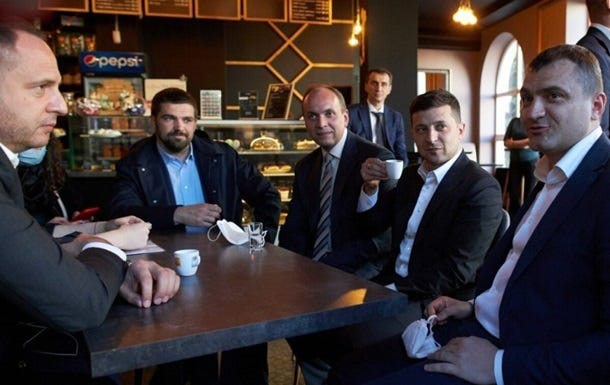 Former Deputy Education Minister (2014 - 2019) Maksym Strikha has written one of the few sensible op-eds about Ukraine's handling of the epidemic so far, published by Ukrainska Pravda on June 28.
"Infection rates are rising rapidly, and the authorities of the most disadvantaged cities in terms of epidemic dynamics have decided to reopen fitness centers, saunas and indoor restaurants - solely in the name of "economic feasibility." It is under this surge that the Ministry of Infrastructure plans to finally restore the railway connection between the very unfavorable Kyiv and the fatally unfavorable Lviv. Nevertheless, the state decided to conduct its external high school evaluation tests in the usual format, although they should have been figuring out in mid-March how to conduct the tests online this year. They probably hoped everything would be just fine," Strikha, said.
He predicted the situation would only get worse.
"…We will almost certainly reach 3,000-5,000 new daily infections in the next month - which will mean paralysis of the health care system, at least in some regions. A month later, by analogy with Belarus, we will reach a "high plateau." And then, closer to autumn, the number of new cases will gradually decrease. Until the new probable wave in the autumn. That is, of course, if new "black swans" do not arrive earlier," Strikha said.
The positive dynamics of morbidity in over the last 100 days have been driven by pathological bad thinking, whacko algorithms, formulations of set theory without variables, kooky mitigation models for flattening the curve, magical epidemic fantasies, irredeemable health officials, pandemic politics and false assumptions promulgated by poorly calibrated agents with bad ideas who abandoned the precautionary principle.
The result isn't unlike a horrible accident, except it's been caused by an unemployed actor desperate for attention and applause. You want to laugh and be entertained, but you also want to avoid becoming a victim.